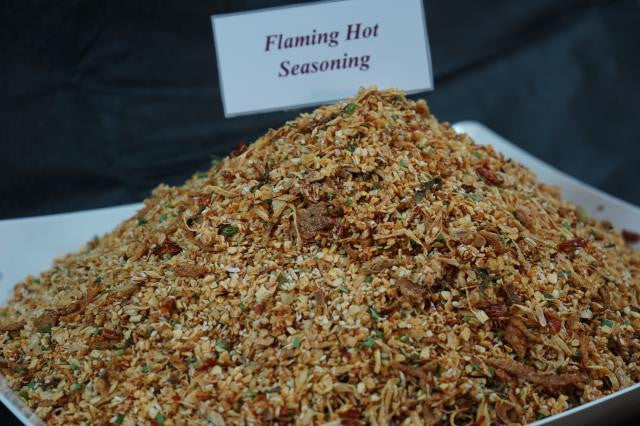 GreenHearts LLC
Inferno Seasoning (Really Hot) - 5 ounces
Our Inferno Seasoning is an all-purpose, savory recipe. This seasoning was meant for those customers who love their food spicy!  It's jammed packed of blended Thai chili peppers.  
Best when used with stir fry vegetables or other stir fry dishes, tossed salad with sesame oil, and/or as a dry rub for chicken or pork.  You may also find other recipes on our website under the "recipes" tab.
2 tablespoons per 1 serving
Ingredients: Roasted garlic, Fried Onions, Lemon grass, Ginger, Sesame seeds, Thai Chili Pepper, Vegetable flavor, Peppercorn, and Sea Salt.
---
More from this collection